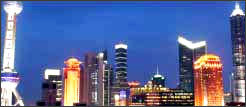 Corporate Associates is a Manufacturer's representative & Marketing consultants located in the Southern part of INDIA serving the Mechanical, Chemical, Electrical industries & Power Generation cos. Since 1998 the company has expanded its products lines, services and facilities into one of the most respected agencies serving OEM, Government, Public Sector& Private sector Industries.
The core business of Corporate Associates is Marketing, Consultancy and sale of the industrial products, Spares, Raw materials, Systems, Machine Tool spares and services. We provide high quality products and services as required by the customer at all times.
It is our mission to exceed the expectations of our customers and principals."
Our success is due to our ability to form valuable relationships with our associates, vendors and our customers.